Welcome to Ozone Kites USA, your complete source for Power Kiting information and equipment. We are the largest supplier of premium quality Power Kite products, specializing in wings and accessories for Snowkite, Kitebuggy and Kiteboarding wind sports. Ozone is on the leading edge with innovative designs, new technology and specially developed materials, creating the ultimate kite for every rider. Our design team has been responsible for the creation of the most dynamic wings on the market, and our Team of World class athletes has tested and taken our products to the podium over and over. Surf, Sand, Snow or Sky, choose your passion and you will find Ozone provides the Power Kite tools to cover your every desire. We hope you find everything you are looking for.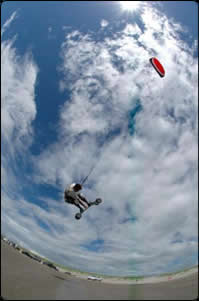 THE PHILOSOPHY........
Ozone Power Kites is a rider owned company, with a focus on building gear for the lifestyle and wind sports we enjoy. We are a family with a passion for Power Kiting, this is not just a job for us, it is our culture and daily bread. We live to expand the boundaries and open minds to Power Kiting and share our belief of a better way. No matter what your passion is, we know you will enjoy flying Ozone Power Kites.........Welcome to our Wind Tribe.
EXPERIENCE.........
OZONE has been spreading its wings over planet Earth for 6 years now. We have been a pioneering influence to the Power Kiting world bringing innovative technology and a higher level of quality to the modern kite sports industry. Our kites can be found in the hands of professional athletes as well as recreational flyers. Backcountry skiers have taken Ozone Snowkites from Michigan to Baffin Island and across the tundra of Alaska and Antarctica. Freestyle snowboarders are using Ozone Kites to easily ascend up snow-covered mountains, only to fly down experiencing the longest and loftiest hang times ever. Kitesurfers enjoy the simplicity and ease that Ozone Power Kites offer, while Kite Ground Boarders choose Ozone Kites because of the innovative safety systems. Kitebuggy pilots, who rely on solid performance, have flown Ozone Kites to speeds in excess of 70 miles an hour. Red Bull athletes have consistently chosen Ozone for both Freestyle Snowkiting and Aerobatic Paragliding due to the durable construction and dynamic feel Ozone wings offer.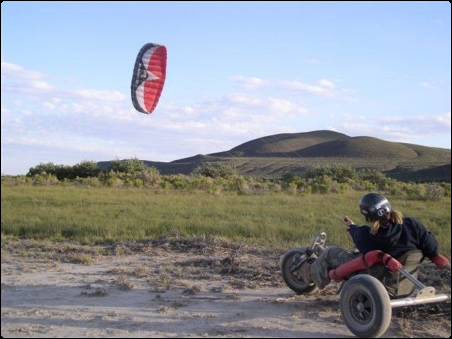 Behind the world wide tribe of Ozone Kiters is our research and developement team, which is comprised of engineers and athletes who have been flying and designing wings for over 15 years. They create and test ideas until perfection is reached, so that you end up with a finely tuned flying machine, ready for years of fun. Ozone kites are built on proven experience, so that you can focus on enjoying your experience.
Ozone kites and related products are distributed in the US by Windzup, LLC.